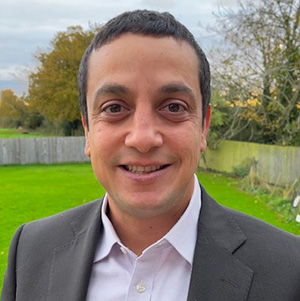 Prof. Fadi Jarad

Biography
Fadi is Professor and clinical Consultant in Restorative Dentistry at the University of Liverpool, UK. He completed his undergraduate training in Jordan and then went on to complete his PhD in Belfast, Northern Ireland and his postgraduate clinical training in Liverpool.
Fadi is the Director of the Postgraduate Programmes at University of Liverpool. He developed the 3 year Professional Doctorate programme in Endodontology, which received ESE Accreditation in 2020, He is active in the Royal College of Surgeons of Edinburgh as an examiner for specialist examinations and he also sits on the Specialty Advisory Committee, where he, alongside his colleagues, has taken a leading role in updating the UK Endodontic Postgraduate curriculum. Fadi is the chair of ESE Education and Scholarship committee.
Fadi current research is focused on improving patients' outcomes in endodontics and dental trauma. Alongside his academic work, he maintains a specialist private practice focussing on Endodontics and Restorative Dentistry in the Wirral peninsula.
Workshop
Title: "Challenges and Opportunities in managing dental trauma: Transitional care from Children to Adults"
Description: The overall theme is the transition of the patients with complex dental trauma who attended our services as children from paediatric to adult specialist's service. The content will conver a multidisciplinary team approach to short and long-term sequelae including surgical and non-surgical interventions. The participants will have the opportunity to interact through technology enhanced learning using their mobile devices.