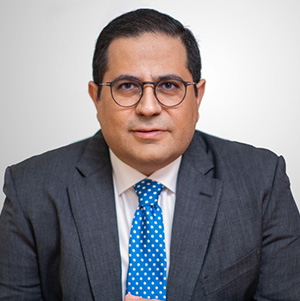 Dr. Ahmed Fawzy Rady

Biography
BDS., MSc., PhD.
Consultant Pediatric Dentist.
Lecturer of Pediatric Dentistry, Faculty of Dentistry, ERU, Egypt.
Secretary General and Board Member of the Egyptian Society for Pediatric Dentistry and Children
with Special Needs ESPSN.
Lecture
New Answers for an old Question: Can we save abscessed primary Teeth?
Abstract:
One of the most common challenges faced daily by the pediatric dentists in the clinic is when trying to save and manage carious primary teeth with severe coronal destruction and non-vital pulps with an abscess.
Treating those primary teeth is a debatable issue between dentists over years. Many dentists follow the old myths in the practice suggesting that such badly decayed and abscessed primary teeth should be prematurely lost and extracted. However, due to improvements and new levels of innovations in dentistry, new facts and realities have been raised in the practice aimed to save and restore those teeth to its previous function and esthetics.
Many authors have reported the clinical success of non-vital primary pulp therapy techniques. The success of a pulpectomy procedure mainly depends upon proper cleaning and removal of necrotic tissues by mechanical preparation of the root canal systems and chemical irrigation. The unpredictability and difficulty of root canal morphology adds to a clinician's challenge. The introduction of rotary endodontics in pediatric dentistry nowadays allows faster procedures with more predictable uniformed results.