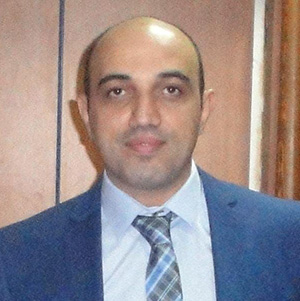 Dr. Asser Mohamed Gad

Biography
Lecturer of orthodontics, faculty of oral and dental medicine, Kafrelsheikh University.
Lecture
KISS interceptive orthodontics!!! Keep it simple and smart…
Developing malocclusions are like mathematics; a simple problem but it might get complicated. Successful orthodontic care starts by assessing the developing occlusion during routine dental visit and address intervention at early stages. The role of pediatric dentistry begins during the late deciduous dentition phase, since, skeletal and functional discrepancies could be identified. Pediatric dentists must weigh between the relative merits and demerits of early treatment in the management of malocclusion and growth-related issues considering the long-term subsequence of cases left untreated.
The best timing of orthodontic intervention has always been a contentious debate for many years. It is either early as interceptive procedures or late as corrective procedures. Interceptive orthodontics aims to address a developing malocclusion while preventing skeletal discrepancies and crowding. One of the crucial roles of pediatric dentists is to interevent early about orthodontic problems to avoid incorrect craniofacial development and minimize the complexity and shorten the duration of corrective orthodontic treatment if further required.
Objectives:
Understand the difference between preventive, interceptive and corrective orthodontics.
Recognize the factors affecting the choice of best orthodontic intervention during mixed dentition stage.
Know how pediatric dentists and orthodontists work in team for best treatment outcome.
Appreciate the patient and his parent's desire regarding orthodontic intervention.