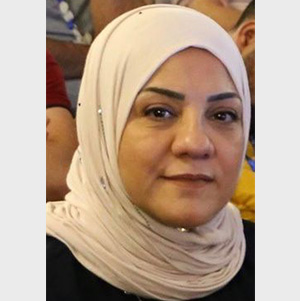 Dr. Dunia Ahmed Aldulayme

Biography
B.D.S, M.Sc, assistant professor, Pediatric Dentistry Department, College of dentistry, Mustansiryah university, Baghdad – Iraq
Lecture
Oral rehabilitation for Iraqi children affected with ectodermal dysplasia
Abstract:
Ectodermal dysplasia (ED) represented a group of inherited conditions characterized by aplasia or dysplasia of two or more ectodermal derived anatomical structures such as hair, nails, teeth, sebaceous, and sweat glands. Two clinical forms have been described Hypohidrotic and hidrotic type, depending upon the function of the sweat gland. Also, Trichosis or hypotrichosis, heat intolerance, and dystrophic nails are observed. This medical illness is with psychosocial impact on children and parents.
The oral findings of ED are often significant and can include multiple tooth anomalies (such as anodontia and hypodontia) and lack of normal alveolar ridge development.
In many cases, individuals affected with ED shows severe dental abnormalities, that require the consultation of the orthodontist and the prosthodontist in the clinical management.
In this lecture, we will demonstrate the descriptive statistics of about (25) clinical cases of Iraqi children from Baghdad city diagnosed affected by ectodermal dysplasia with different treatment approaches either by orthodontic or prosthodontic appliances.
The importance of early pedodontics, orthodontic and prosthetic managements to rehabilitate these children with ectodermal dysplasia provides a considerable improvement in their oral functions as well as psychological conditions.