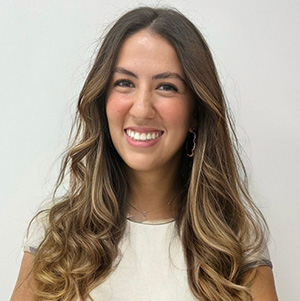 Dr. Thereza El Haddad

Biography
Dr. Teresa El Haddad is a Lebanese Pediatric Dentist with over 6 years of experience in Pediatric Dentistry. Dr. Teresa received her Bachelor's Dental Degree from Saint Joseph University, Lebanon, and pursued her Master's of Science in Pediatric Dentistry from the same university.
She is a member of the Lebanese Dental Association and the Lebanese Society of Pediatric Dentistry.
Dr. Teresa is currently working in a polyclinic in Dubai. Her scope of clinical practice covers a broad range of Pediatric Dentistry services including all aspects of dental care for children, with special interest in children with special needs, as well as, performing treatments under Nitrous Oxide. Next to her private clinical practice, Dr. Teresa has special interest in research presenting her work in multiple international conferences. She is also an active member in several community service roles promoting dental care and providing preventative and pain relief treatments for unprivileged children and children with special needs.
Lecture
Comparison of the remineralizing effect of brushing with Aloe Vera Versus Fluoride Toothpaste