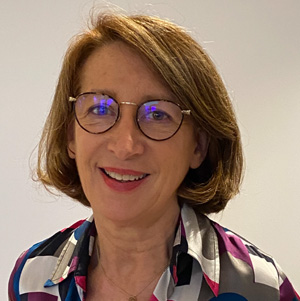 Prof. Isabelle Bailleul-Forestier

Biography
Prof. Isabelle Bailleul-Forestier, DDS, PhD, is a professor and head of the department of Paediatric Dentistry at Dental Faculty, partner of Center of Oral Rare diseases in Toulouse University, France. The topic of her PhD was the expression of orodental signs of systemic and rare genetic diseases. She is Visiting Professor, at the Centre of Human Genetics, Leuven, Belgium. She contributes to clarify the relationship between general or genetic diseases in children and oral anomalies.
Lectures
Genetics and paediatric dentistry
The paediatric dentist is the first one who can observe the dental anomalies. By a meticulous anamnesis, he could determine a systemic, environmental or genetic aetiology. The diagnostic process, using decision tree, will be described. Dental abnormalities of genetic origin could be separate by anomalies of shape, structure or number. The odontologist has to estimate if the anomaly is included or not into a syndromic context. Reading dental anomalies provide the opportunity for the odontologist to early contribute to the diagnosis and the care of general pathologies. The anomalies of structure: amelogenesis imperfecta, dentinogenesis imperfecta have mostly a monogenic origin with few general consequences. The anomalies of numbers by excess or by default constitute markers of the earlier developmental defect. Consequently, when they affect primary teeth, or are higher to 6 teeth, a genetic advice is recommended. Various clinical examples will illustrate the situations that the dentist can encounter.
Oral mucosa and periodontium could reflect child overall health
Periodontium and oral mucosa provide an observable image of a child's overall health. During teeth eruption various physiologic mucco-gingival changes occur. We will describe oral or periodontal lesions that can be observe throughout early childhood diseases. However, it is necessary to recognize abnormal situations. In the occurrence of a periodontal disease in primary or mixed dentition, we propose a diagnostic and therapeutic approach. Then, we will show some genetic conditions with periodontal involvement.