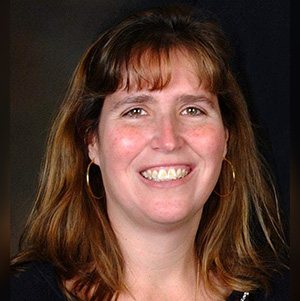 Prof. Margherita Fontana

Biography
Margherita Fontana, DDS, PhD, is the Clifford Nelson Endowed Professor of Dentistry in the Department of Cariology, Restorative Sciences and Endodontics at University of Michigan School of Dentistry (U-M). She is Director of the Global Initiatives Program in Oral and Craniofacial Health at the School of Dentistry. She is currently co-director of Cariology courses, and cariology discipline co-coordinator at U-M. As a principal investigator, she has received research grants associated with cariology from the National Institutes of Health, the Centers for Medicare and Medicaid, the American Association of Pediatric Dentistry, the Delta Dental Fund, DentaQuest, and private industry amongst others. She has over 150 papers published in peer reviewed journals, such as Journal of Dental Research, Caries Research, Journal of Dental Education, Pediatric Dentistry, Advances in Dental Research, Journal of Public Health Dentistry, Journal of the American Dental Association, British Dental Journal, etc. She was the 2007-2008 President of the Cariology Group of the International Association for Dental Research (IADR), and the 2010-2011 Chair of the Cariology Section of ADEA. In 2012 she received the USA Presidential Early Career Award for Scientists and Engineers (PECASE) for her work on caries risk assessment in children. She was the 2009 winner of the IADR Cariology Research Group's Basil G. Bibby Award in Cariology, and in 2016 winner of the IADR Burrows Memorial Award.
Lectures
1)  An Update on Evidence-Based Clinical Practice Guidelines for Non-Restorative Management of Caries Lesions on Primary and Permanent Teeth (1h including questions)
The objective of this presentation is to review existing evidence based clinical practice guidelines for non-restorative management of caries lesions. These guidelines were developed by the American Dental Association after a systematic review of the literature, and the development of guidelines using a very rigorous scientific process (GRADE). They include a decision-tree to help clinicians choose among existing non-restorative strategies for different tooth surfaces in the primary and permanent dentition. It offers guidance on which strategies work best and would be recommended, and it ranks suggested options.
2) Personalized Care: The Role of Caries Risk Assessment in Clinical Decision Making for Caries Management (1h including questions)
The objective of this presentation is to review evidence behind existing caries risk assessment systems, the role of caries risk assessment in prediction of caries, a discussion of predicting trajectories of disease in the primary and permanent dentition, and finally the role of caries risk assessment in personalized care and decision making in cariology.
Workshop
Modern Caries Management: From detection and diagnosis to selective-no caries removal for control of caries lesion
Course Description:
The workshop's main objective is to aid with decision-making for use of minimally invasive strategies for management of dental caries lesions. This will include interactive discussions with participants, use of cases, and images. Ideally we would have available immediate response systems (such as clickers, etc.), so we could have discussions in real time. This workshop will be relevant for clinicians, educators and researchers.
At the completion of the workshop, attendees will have a better understanding on how to use evidence-based, minimally invasive approaches for management of caries lesions in pediatric settings.
Detection and Diagnosis (1h)
Different caries diagnosis scoring systems for classification of caries lesions, focusing on ICDAS
A discussion on how to train and calibrate examiners for clinical trials
Role of technology aids in caries detection
Engage the audience in training of classification of caries lesion severity using the  ICDAS II criteria using images.
Caries Removal and Sealing Caries Lesions (1h)
Non-restorative management of caries lesions- A review of existing guidelines
Sealing caries lesions- current evidence and indications for primary and permanent teeth
Selective and non-selective caries removal
Engage the audience in case discussions of management of deep caries lesions