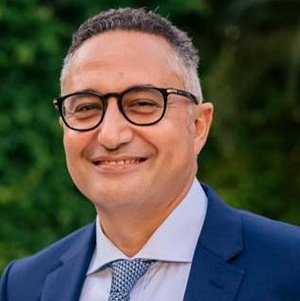 Prof. Osama El Shahawy

Biography
Professor of Pediatric Dentistry Cairo University
Head of Pediatric Dentistry Department Future University, Egypt
President of the Egyptian society of pediatric dentistry and children with special needs
Workshop
Full Coverage in Primary Teeth
Successful & reliable restoration of primary teeth is a cornerstone in managing pediatric
dental defects. Restoration is essential to manage small cavities all through severely
mutilated teeth. The longevity and reliability of the restoration fulfilling function and
esthetics demands is the goal of all pediatric dental practitioners.
As it is well known, Full coverage is the reliable restorative option for endodontically
treated teeth, severely mutilated teeth and teeth with developmental defects. Moreover
recent conservative approaches in management of deep caries requires proper
restorative seal to ensure the success of indirect pulp capping or partial caries removal,
and this can be well achieved with full coverage.
The demand for esthetic alternatives is rising, and accordingly the practitioners should
master delivering these restorations in an efficient way.
This presentation and hands-on will focus on the use of stainless steel crowns and
zirconia crowns for both anterior and posterior restorations in children, with special
emphasis on the clinical tips that can help in a reliable and efficient placement of these
restorations. The use of recent bio-ceramic formulas that can help ensuring a
predictable pulp management, will be discussed.