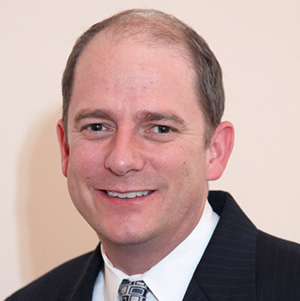 Prof. Scott Cashion

Biography
Dr. Scott Cashion is an Associate Professor and Program Director in the Division of Pediatric and Public Health at the University of North Carolina at Chapel Hill Adams School of Dentistry. Dr. Cashion was in private practice for 22 years in Greensboro, North Carolina before joining the faculty at the University of North Carolina in 2021. He is a 1994 graduate of the University of North Carolina School of Dentistry and finished his Residency and Masters in Pediatric Dentistry there in 1997. He is a board-certified pediatric dentist and a Diplomate of the American Board of Pediatric Dentistry.
Dr. Cashion has served as a leader with the American Academy of Pediatric Dentistry (AAPD). He is currently the President-elect of the AAPD. He also serves as the chair of the Pediatric Medicaid/CHIP Advisory committee and is Past President of the Medicaid/Medicare/CHIP Services Association (MSDA). Dr. Cashion served on the Board of Trustees of the AAPD (2008-2011) and was Parliamentarian (2012-2013). In May of 2013 he was awarded the Merle C. Hunter Award for Leadership in the American Academy of Pediatric Dentistry.
Dr. Cashion currently serves as an ADA Delegate At-Large for the NC Delegation and has been a Delegate or Alternate Delegate since 2009. Dr. Cashion is a Past President of the North Carolina Dental Society Foundation. In 2018 he completed his service on the ADA Council on Advocacy for Access and Prevention (CAAP formerly CAPIR).
Dr. Cashion is past president of the North Carolina Dental Society (2015). He previously served on the Board of Trustees of the North Carolina Dental Society.
Lectures
Lecture 1
Title: "Update on Molar-Incisor Hypomineralization (MIH)"
Description:
Molar-incisor hypomineralisation may be one of the most common dental conditions globally. In
addition to increasing the risk of caries, the functional and esthetic impact of the enamel
breakdown can have a significant impact on a child's quality of life. The key to managing MIH is
early diagnosis and intervention. This presentation will discuss the various aspects of MIH its
management in pediatric patients.
Lecture 2
Title: "Managing Oral Health Care for Patients with Developmental Disorders"
Description: Children and adolescents with developmental disorders are particularly
susceptible to several oral health disorders. In addition to early childhood caries, these patients
with special needs also require early assessment for other problems and complications
associated with oral health issues. These include craniofacial growth and development, soft
tissue lesions, altered dental development and nutrition difficulties. This presentation will
discuss new concepts in the oral health management of pediatric patients who have
developmental disabilities such as autism spectrum disorder and attention deficit disorder.
Workshop
Speaker: Drs. Jessica Lee, Scott Cashion and Amr Moursi
Title: "Emerging Clinical Techniques in Pediatric Dentistry"
Description: Autotransplantation and Frenectomies
In this workshop, two emerging clinical techniques will be presented. The first will be on tooth autotransplantation. In children and adolescents, the management of missing permanent teeth can be challenging. Treatment options include prosthodontic replacement, orthodontic space closure or tooth autotransplantation. The workshop will provide instruction in the area of tooth auto-transplantation as an adjunct to trauma management. The second technique discussed will be the often contentious area of frenectomies. The evidence base for the risks and benefits of frenectomies will be presented and various diagnostic scales and criteria will be addressed. In addition, conservative surgical techniques will be reviewed.